Managing Director to Brights Finland
Join the transformative team at Brights and be part of reshaping professional education!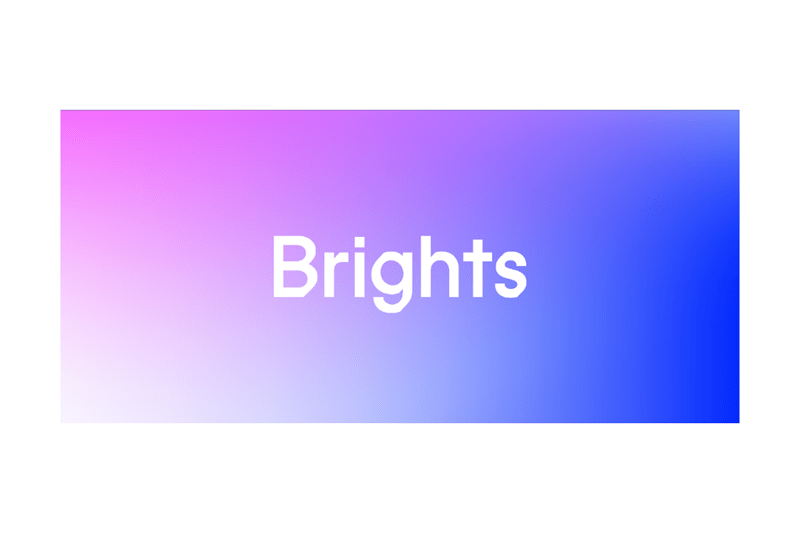 Job Description
Are you ready to be part of an exciting journey? Brights is seeking an exceptional leader to drive growth in the Finnish corporate learning industry. As an innovator in the field, Brights is making waves in professional education.
Brights, established in 2015, started as an education partner to their sister company Academic Work. Recognizing the skills gap in the IT and tech sectors, Brights was founded to provide accelerated training programs, enabling individuals to pursue successful careers in these fields. As a driver in the learning industry, with a focus on tailored upskill and reskill solutions, Brights is dedicated in helping organizations truly embrace learning as an integral part of their DNA. Brights specializes in providing cutting-edge skilling solutions to bridge the skills gap, empowering both individuals and organizations to thrive in the ever-evolving landscape of digital transformation.
Today, Brights has expanded its reach to multiple organizations across six countries (Sweden, Denmark, Finland, Norway, Germany, and Switzerland), addressing the growing demand for skilled professionals. Since 2015, Brights has supported many corporate clients and over 3000 participants on their path towards a new career by providing high-quality training to overcome skills shortages.
As the Managing Director, you will play a vital role in the journey. Your main responsibility will be to drive Brights Finland to achieve annual targets, improve business performance, and to set a clear direction for the short and long-term success. As a leader, your role extends beyond numbers and strategies - it's the commitment of engaged and motivated individuals that truly fuels the path to success. You will explore innovative solutions and bring new ideas to the market to discover unexplored opportunities. Furthermore, you will develop a strong organizational structure, culture, and collaboration with Brights' sister companies to maximize its potential, ensuring sustained growth and exceptional long-term performance. Additionally, you will create a local sales strategy together with your team, targeting specific industries and sectors.
Your determination to develop established businesses, coupled with your enthusiasm for seizing of the new business opportunities, will significantly contribute to the overall financial success of the Brights Group. If you thrive in a dynamic environment and want to make a significant impact, join Brights as a new Managing Director for Finland.   

Responsibilities and Key Tasks
As the Managing Director, you will be responsible for:
Leading the Finnish management team
Contributing as a member of Brights Group through fostering collaboration between countries and enabling effective communication
Ensuring that Brights has the right skills for the market needs
Enhancing Brights culture and employee engagement
Developing client relationships and accelerating the substantial growth of business in the Finnish market
Staying updated on industry trends and collaborating with Academic Work and other partners
Be a spokesperson of learning industry topics in the Finnish market
Join us in shaping the future of professional education!
Desired Qualifications
To succeed in this role, we are seeking a candidate with strong business, people, and leadership skills. The ideal candidate will have:
+5 years of working experience from similar role, preferably from a fast-growing company within the B2B service industry or similar
Managerial experience, including managing managers
Fluency in both written and spoken Finnish and English
It's considered meriting to have experience in the Learning & Development area
About Brights
To learn more about Brights and what it's like to work with us, visit our website
Practical Information
To learn more about Brights and what it's like to work with us, visit our website: https://brights.com/
Did you get interested? In this process Brights is working together with AW Executive Search. For more information, please contact:
Sini Kalalahti on 043 820 0655 / sini.kalalahti@awexecutivesearch.fi or Emma Eira on 050 470 8761 / emma.eira@awexecutivesearch.fi. You can reach us best:
Tuesday August 22nd from 13.00 – 14.00
Thursday August 23rd from 14.00 – 15.00
Don't miss this opportunity to lead Brights Finland toward success. Apply today! Interviews will be held continuously and the advert may close before the recruitment process is completed

About AW Executive Search
With high engagement, we help companies find the best candidates in a job market where the competition for skilled leaders is increasing. Our senior recruiters have solid experience and carry out the entire recruitment process from job requirements to hiring. We provide access to our network and expertise. We work with the top recruitment methods and tools in the market and guarantee a quality-assured process that makes our clients feel secure and successful in hiring the right leaders.
Managing Director to Brights Finland
Join the transformative team at Brights and be part of reshaping professional education! 
Loading application form