Permanent Positions
·
Stockholm
Group Financial Controller to Digiexam
Is your next career step to build and improve the foundation of a finance team in an international and ambitious SaaS-environment? Then we might have a match for you!
Vi svarar vanligtvis inom två veckor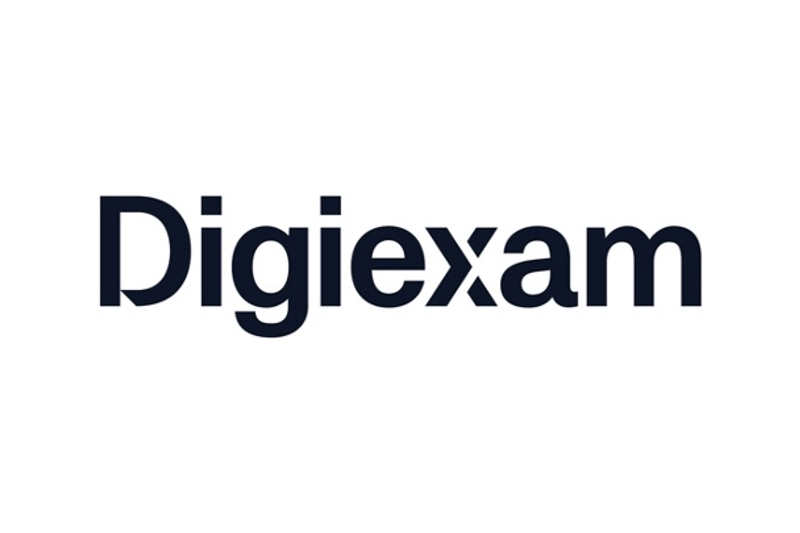 Digiexam is a Swedish SaaS and EdTech innovator company, founded in 2011 by two students at Stockholm School of Economics. With the student perspective as background together with a huge market potential, a successful EdTech company took form.
Today Digiexam´s offering is the preferred choice for customers and they will now ramp up their efforts to stay in lead. They proudly support more than 900 leading universities, schools and professional educators worldwide in their quest to offer the best learning experience for staff and students. With an easy-to-use and reliable platform - teachers create, submit and grade exams in a fraction of the time versus traditional exams. This leads to a lot less administrative work and more time spent on teaching - leading to an improved learning experience for everyone

About the position
The main responsibilities will be the following:

Be responsible for invoicing to our domestic and international customers and the accounts receivable overall
Be the main contact and support to our accounting firm
Be highly driven in and review monthly and annual accounts performed by our accounting firm, including analysis and critical review of monthly reports
Perform monthly group consolidation
Monitor and follow-up of KPI:s
Analyze and follow-up result vs. budget and forecasts as well as actively work with forecasting and liquidity planning
Be responsible for reviewing and paying account payables, employee expenses and salaries
Be involved in annual audit process and preparation of the annual report
Be involved in financial reporting to management, board, lenders and shareholders
The Finance team consists of a Finance Manager and an external accounting firm.
You will report to the Finance Manager. When the Finance Manager is leaving on parental leave in March 2023 you will then take over certain areas of responsibility with support from the management team.
Who you are
To thrive in this position, you like to be at the heart of things, with a variety of responsibility, depending on the phase of the company. You enjoy working both strategically and more hands-on in the daily work.
Other requirements for this role are;
Minimum of two years of related experience from either a similar role or an audit firm
Academic degree in Economics or Business Administration
Has strong Excel and PowerPoint skills
It is a merit if you have experience of an international SaaS-environment.

Fluency in English and Swedish, written and spoken alike
As a person you are team influencer with high energy. You are a fast mover that performs well under pressure and natural "go-to" person in the company. It's part of your DNA to be efficient and structured. You have a great way with numbers, wording and the ability to present to stakeholders.
The offering
To be part of a growth journey involving professional and personal development with expanded areas of responsibility as the company grow the business based on four guiding values:
Go for gold together - We are ambitious, want to perform at our best and always strive to achieve both individual and team goals. We take ownership of our work and make sure we get it done. On time, with stellar quality.
Veritas challenger - It is natural to challenge our customers point of view. We feel safe in speaking up, comfortable in asking (uncomfortable) questions and dare to challenge old truths. This is how we evolve.
Make work enjoyable - Remember to have fun and celebrate achievements. Positivity is contagious and an advantage. If we're not excited about what we do, our customers never will be.
Be worthy of trust - We give and handle trust with care. Our product is reliable and stable. Customers stay with us and keep coming back for advice. As colleagues we know that we can rely on each other.
An attractive fixed salary package

Onsite/Remote flexibility
Practical info
Place of employment: Stockholm City
Extent: Full time
Start date: ASAP, with regard to notice period
Read more about Digiexam on their webpage
In this process Digiexam is working together with AW Executive Search, if you have any questions please contact Senior Consultant: Anne Boberg at anne.boberg@awexecutivesearch.se
Our selection process is continuous, and the advert may close before the recruitment process is completed if we have moved forward to the screening or interview phase.
Uppdrag och tjänster

Permanent Positions

Roll

Finance

Platser

Stockholm
Om AW Executive Search
AW Executive Search är specialiserade på rekrytering av chefer genom executive search och interim management. Med högt engagemang hjälper vi företag att hitta de bästa kandidaterna på en arbetsmarknad där konkurrensen om skickliga ledare hårdnar. Vi arbetar med de främsta rekryteringsmetoderna och verktygen på marknaden samt garanterar en kvalitetssäkrad process som gör att våra kunder känner sig trygga och lyckas anställa rätt ledare.
Permanent Positions
·
Stockholm
Group Financial Controller to Digiexam
Is your next career step to build and improve the foundation of a finance team in an international and ambitious SaaS-environment? Then we might have a match for you!
Läser in ansökningsformuläret