Permanent Positions
·
Stockholm
Senior Internal Auditor to Stoneridge
Stoneridge is now looking for a Senior Internal Auditor to be a part of the journey in moving the automotive industry forward. Are you a results oriented team player that thrives in a global setting?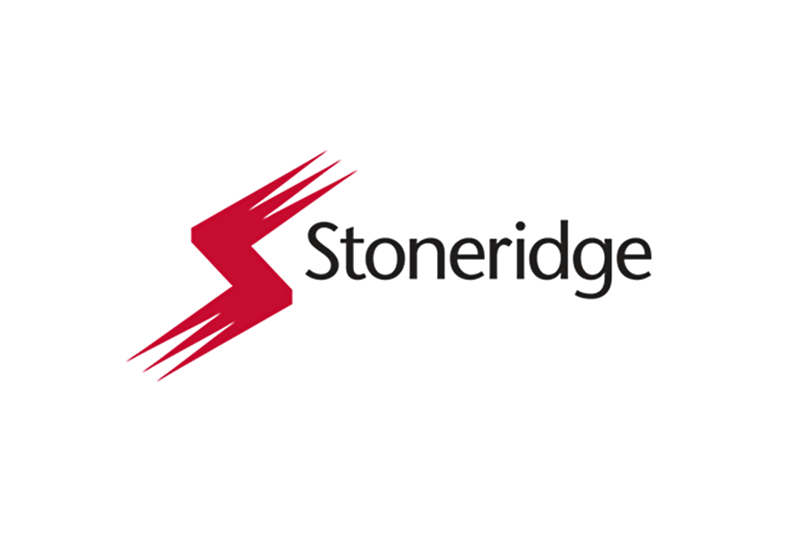 Job description
Stoneridge is now looking for a Senior Internal Auditor to join their global team. The Internal Audit Department's mission is to provide an independent, objective assessment of the Company's system of internal control and underlying business processes. Internal Audit also has an integral role to assure accurate financial reporting, compliance with policies & procedures, applicable laws and regulations and the design and development of business processes to mitigate business risks.
The Senior Internal Auditor will, through the internal audit process, evaluate business processes and financial reporting controls and provide recommendations to improve the effectiveness and efficiency of operations, business systems and financial reporting. This position will work closely with Finance and Operations management in identifying key business risks and evaluating internal controls, as well as working with the External Audit team in supporting the integrated annual financial audit.
As a Senior Internal Auditor, you will play a key role as a partner to the business and the Company's system of internal control.
Job duties

Plan and execute audit and internal control testing procedures independently, while being able to team with individuals across various departments and functions.
Identify and communicate control weaknesses that create elevated risk, accounting/reporting deficiencies and business productivity and efficiency opportunities.
Deliver value-added recommendations in a constantly changing and growing environment.
Utilize interpersonal skills to achieve cooperation and consensus with management and global teams.
Exercise due professional care during the course of the audit to avoid conflict of interest, maintain independence and objectivity, and assure the protection of confidential information.
Demonstrate strong written and verbal communication skills to effectively present to peers and management.
Provide assistance and support to the external audit team as required.
Execute on-site audit procedures at Stoneridge's global locations.
Assist in the performance of special reviews and investigations as assigned.
Who you are
To thrive in this position, you are self-reliant and results oriented, and a person who can positively and productively impact your colleagues. You are a problem solver with great communication skills.
Further requirements for this role are:

Bachelor's degree in accounting or related field
3 to 6 years of experience in public accounting or professional internal auditing
Technical skills include knowledge of US GAAP, IFRS, Sarbanes-Oxley and/or PCAOB standards
Advanced computer skills
Strong verbal and written communication skills with ability to interact positively with all levels of the organization
Experience in project management
Ability to travel domestically and internationally, up to 30%
Meriting skills:
Professional certification (CPA, CIA, CISA) or advanced degree
Previous experience in a manufacturing environment
About the company
Stoneridge, Inc. is an independent designer and manufacturer of highly engineered electrical and electronic components, modules and systems for the automotive, medium and heavy-duty truck, agricultural and off-highway vehicle markets. The Company conducts its business in three segments: Electronics, Control Devices and PST. The core products of the Electronics segment include vehicle electrical power and distribution systems, and electronic instrumentation and information display products. The core products of the Control Devices segment include electronic and electrical switch products, control actuation devices and sensors. The PST segment is engaged in the design, manufacture and sale of in-vehicle audio and video devices, electronic vehicle security alarms, convenience accessories, vehicle tracking devices and monitoring services primarily for the automotive and motorcycle industry. The Company operated in 25 locations in 12 countries. Stoneridge supply products and systems to the majority of the most well-known Vehicle producers like Volvo, Scania, Daimler, MAN, Ford. The Company has about 4500 employees worldwide and has a turnover of approximately 800 million USD.
Find out more about Stoneridge here: https://www.stoneridgeelectronics.com/
Practical info
Place of employment: Solna, Stockholm
Extent: Full time
Start date: ASAP, with regard to notice period
In this process Stoneridge is working together with AW Executive Search, if you have any questions, please contact Recruitment Responsible: Sandra Isojärvi at sandra.isojarvi@awexecutivesearch.se
Our selection process is continuous, and the advert may close before the recruitment process is completed if we have moved forward to the screening or interview phase.

Uppdrag och tjänster

Permanent Positions

Roll

Finance

Platser

Stockholm
Om AW Executive Search
AW Executive Search är specialiserade på rekrytering av chefer genom executive search och interim management. Med högt engagemang hjälper vi företag att hitta de bästa kandidaterna på en arbetsmarknad där konkurrensen om skickliga ledare hårdnar. Vi arbetar med de främsta rekryteringsmetoderna och verktygen på marknaden samt garanterar en kvalitetssäkrad process som gör att våra kunder känner sig trygga och lyckas anställa rätt ledare.
Permanent Positions
·
Stockholm
Senior Internal Auditor to Stoneridge
Stoneridge is now looking for a Senior Internal Auditor to be a part of the journey in moving the automotive industry forward. Are you a results oriented team player that thrives in a global setting?
Läser in ansökningsformuläret