Permanent Positions
·
Stockholm
System Verification Lead to Stoneridge
Stoneridge is now looking for a System Verification Lead to work in an environment with plenty of opportunities. You will participate in growing the company on the leading edge of technology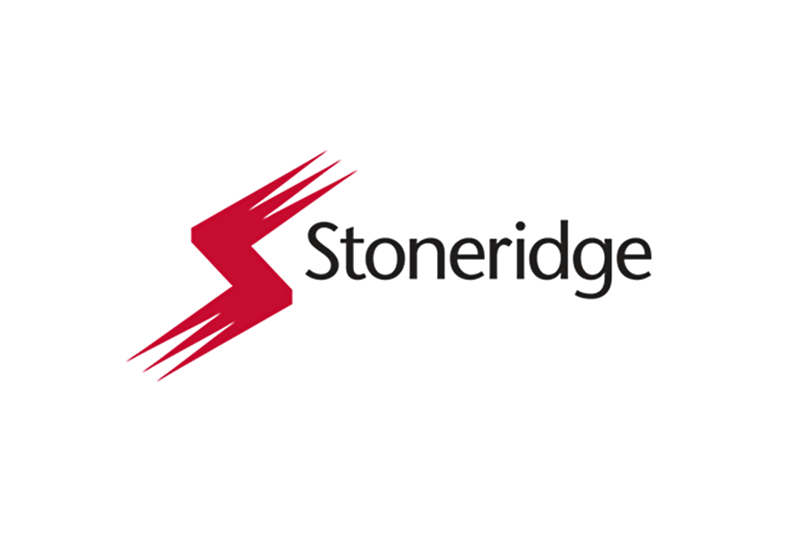 Job description:
Stoneridge is a leading supplier to the automotive, truck, bus and off-road markets, with products range from telematic systems, driver information systems, and tachographs through electronic control modules and power distribution centers to multiplex systems, cockpit switch modules and aftermarket products. Stoneridge is proud to supply products and systems to the majority of the most well-known Vehicle producers like Volvo, Scania, Daimler, MAN, Ford. They are well established in Europe and a part of the Stoneridge Group which enables them to work with customers worldwide. Stoneridge Inc. has about 4500 employees worldwide and has a turnover of approximately 700 million USD. In the team in Stockholm, they have engineers in various disciplines that collaborate with the global teams.
As the System Verification Lead you will work at a central and strategic position in development projects as well as contribute to test strategies, method development and process development in the line organization.
Stoneridge offers you a challenging position in a growing business with a real opportunity to influence the success of the business.

Job duties:
As a System Verification Lead, you will act as a key contributor, time architect and scrum master working with our various projects. The products are embedded systems with powerful microcontrollers and processors to support functionality such as Software/Firmware over the Air, positioning, motion, vision and more. You will cooperate with several other teams in projects on a high level as well as deep level in questions concerning requirement fulfillment, integration planning and more.
Your main tasks will be:
Secure delivery on time supported by high level time management in MS project or the likes and detailed team planning in JIRA all based on AutoScrum,
Ensure compliance and support the team to follow internal processes and methods, Automotive SPICE, ISO26262 and embedded as well as cyber security standards applicable to each project,
Participate in audits in quote phase as well development phase of projects and being a natural owner of team metrics,
Contribute with your expertise in architecting, designing, and selecting the appropriate test systems, both in maintenance of current test systems as well new test systems.
Contribute to operational excellence and mentoring of junior engineers globally,
Support sourcing of hardware and delivery of equipment worldwide.
Who you are:
To thrive in this position, you have a strong drive for results and the ability to contribute to a good team spirit. You are self-reliant and results oriented and a person who can positively and productively impact your colleagues. You have an analytical mindset with great communication skills.
Other requirements for this role are:
Experience in system verification lead and/or development of complex embedded systems, preferably automotive.
Understanding of electronics and electronic systems and its limitations and behavior.
Understanding and awareness of various test systems, Vector, ETAS, NI, speedgoat etc.
One or several certifications such as IPMA, ISTQB, INCOSE.
Bachelor´s degree or equivalent in relevant field (Electrical Engineering, Computer Science, Mechatronics, Engineering physics).
Knowledgeable in various team and project management tools.
Excellent knowledge in English and Swedish, both written and spoken.
Proven use of agile working methodologies and clear communication skills
Meriting skills:
C/E driving license and truck driving license
Programing languages such as C/C++, Py, CAPL
Test frameworks such as CANoe (CAPL) etc.
Model Based Design – MIL, SIL, HIL, Unit & Integration Tool Linkage, Test Generation & Configuration
IT&V lead (ViL, HiL, FuSa, Cyb.Sec.)
About the Company:
Stoneridge, Inc. is an independent designer and manufacturer of highly engineered electrical and electronic components, modules and systems for the automotive, medium and heavy-duty truck, agricultural and off-highway vehicle markets. The Company conducts its business in three segments: Electronics, Control Devices and PST. The core products of the Electronics segment include vehicle electrical power and distribution systems, and electronic instrumentation and information display products. The core products of the Control Devices segment include electronic and electrical switch products, control actuation devices and sensors. The PST segment is engaged in the design, manufacturing, sale and aftersales services of in-vehicle audio and video devices, electronic vehicle security alarms, convenience accessories, vehicle tracking devices and monitoring services primarily for the automotive and motorcycle industry.
Find out more about Stoneridge here: https://www.stoneridgeelectronics.com/‍

Practical info:
Place of employment: Solna, Stockholm
Extent: Full time
Start date: ASAP, with regard to notice period
In this process Stoneridge is working together with AW Executive Search, if you have any questions, please contact Recruitment Responsible: Charlotte Runsbech at charlotte.runsbech@awexecutivesearch.se
Our selection process is continuous, and the advert may close before the recruitment process is completed if we have moved forward to the screening or interview phase.
‍
Uppdrag och tjänster

Permanent Positions

Platser

Stockholm
Om AW Executive Search
AW Executive Search är specialiserade på rekrytering av chefer genom executive search och interim management. Med högt engagemang hjälper vi företag att hitta de bästa kandidaterna på en arbetsmarknad där konkurrensen om skickliga ledare hårdnar. Vi arbetar med de främsta rekryteringsmetoderna och verktygen på marknaden samt garanterar en kvalitetssäkrad process som gör att våra kunder känner sig trygga och lyckas anställa rätt ledare.
Permanent Positions
·
Stockholm
System Verification Lead to Stoneridge
Stoneridge is now looking for a System Verification Lead to work in an environment with plenty of opportunities. You will participate in growing the company on the leading edge of technology
Loading application form