Director Global Aftermarket to Mycronic
Do you have what it takes to Lead and develop the High Flex Aftermarket organization at Mycronic, High Flex Division - a prime driver in the electronics industry?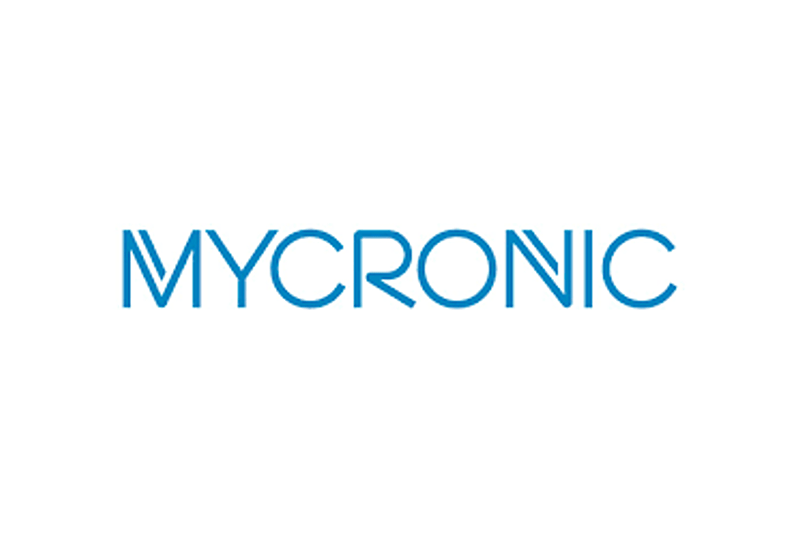 Job description:
On behalf of Mycronic, we are currently looking for a Director of Global Aftermarket to further develop the High Flex Aftermarket organization and lead both business systems, people and processes to maximize the productivity and increase operational efficiency.

As Director of Global Aftermarket, you will develop, launch and roll out Aftermarket products with a strong business perspective in close alignment with Global Sales. You will be fully accountable for the consolidated High Flex Aftermarket P&L. As a key position within the organization, you will play a pivotal part in the HF Management team, and ensure that the central and local service organizations and its individuals are focused on the right activities.
You will lead and develop the High Flex Aftermarket organization in accordance with Mycronics long term strategic goals to grow revenue and profitability, increasing share of High Flex total revenue as recurring aftermarket business across all products lines. 
Your mission is mainly to plan the strategic direction of the global aftermarket business for High Flex and ensure alignment with the overall HF strategic direction. You will ensure product roadmaps deliver functionality required to support the AM strategy requirement and lead the continuous development for all aftermarket business systems, people and processes.
You will for example:
Be responsible for establishing, implementing, and communicating to all HF stakeholders, the customer support objectives, service levels and overall customer satisfaction requirements.
Build and maintain relationships with all HF divisions and respective service teams to ensure that AM strategic goals are understood and exceeded.
Define, manage, maintain and report on Global Aftermarket P&L for HF and prepare cost analyses, budget plans, and proposals as needed.
Lead the competence development of the AM organization
Continue to digitalize After Market process and infrastructure
Who you are:
Mycronic and its High Flex Division is in an expansive strategic phase and are therefore looking for a committed key role who has a passion for business, people, and technology. To be successful in this role you need to have broad engineering knowledge as well as strong social skills. You challenge status quo and strive to contribute with your innovative and entrepreneurial mindset. To thrive in this position, you will also need a strong intellectual capacity and excellent leadership skills, where communication is key.
On top of this, you need:
Minimum 10-15 years work experience, where of +5 years successfully performing in a similar role
Good experience in effective team coaching and mentoring
Good IT Skills (knowledge in MS Office tools)
Good knowledge in Aftermarket/Service Operations
Good problem solving skills
Sound financial acumen and P&L understanding
Additionally, you are fluent in the English language and have a technical Based Bachelor's degree or equivalent knowledge through work experience from a similar role.
Other information
Start: As agreed
Work extent: Full-time, 100%
Location: Sweden/Germany
In this process Mycronic is working together with AW Executive Search, if you have any questions please contact Recruitment Responsible: Charlotte Runsbech at charlotte.runsbech@awexecutivesearch.se. Our selection process is continuous, and the advert may close before the recruitment process is completed if we have moved forward to the screening or interview phase.
Client information
Mycronic is a Swedish high-tech company with more than 1700 employees engaged in the development, manufacturing, and marketing of production equipment. At Mycronic, we love what we do, but most importantly who we do it with. Because to us the relationships we have with our customers and each other are the keys to success.
Take part in the excitement of working with innovative people and global businesses who are elevating today's standards in modern electronics. Share in the responsibility of bringing great ideas to life within an inclusive culture that not only promotes personal growth and embraces diversity but depends upon it.
Here you are expected to have a voice and will be encouraged to get involved. It's this very mindset that empowers our people to make a positive difference for a broad range of businesses, society and the planet – every day.
Learn more about Mycronic
Uppdrag och tjänster

Permanent Positions
Om AW Executive Search
AW Executive Search är specialiserade på rekrytering av chefer genom executive search och interim management. Med högt engagemang hjälper vi företag att hitta de bästa kandidaterna på en arbetsmarknad där konkurrensen om skickliga ledare hårdnar. Vi arbetar med de främsta rekryteringsmetoderna och verktygen på marknaden samt garanterar en kvalitetssäkrad process som gör att våra kunder känner sig trygga och lyckas anställa rätt ledare.
Director Global Aftermarket to Mycronic
Do you have what it takes to Lead and develop the High Flex Aftermarket organization at Mycronic, High Flex Division - a prime driver in the electronics industry?
Loading application form