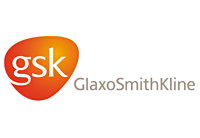 Key Account Manager to GSK
Permanent Positions

·

Stockholm
If you are an experienced Key Account Manager who wants to contribute to the continuous growth of a world-leading Consumer Healthcare company, this might be the right opportunity for you!
Job description
GSK is a science-led global healthcare company with a special purpose to improve the quality of human life by helping people do more, feel better, live longer. Now they are seeking their next Key Account Manager to lead and develop the business within Swedish Mass Market towards one of their key customers.
As Key Account Manager at GSK, you will be responsible for achieving sales targets, market share targets and developing business within the Swedish Mass Market. You will be a long-term business partner to one of our key customers and develop the customer network in order to understand customer business and grow sales ahead of competition.
The main responsibilities of the key account manager are the following:
Deliver financial targets and full customer responsibility for; Budget, Gross Profit, Gross Margin % and Trade Rate target (P&L).
Deliver market share targets and grow faster than competition
Develop business on customer to get sustainable growth. Monitoring and evaluation of customer development, market conditions and competitive activities. (Nielsen data and internal financial reports)
Optimize investment for brand strategy; Implementation of campaign activity plans to ensure growth.
Secure implementation of brand plans, category management plans, communication plan and new product launches.
Develop short- and long-term customer plans. Be local expert for your customer and brands
Forecast responsibility together with demand planner, Full responsibility for promotional forecast.
Gross to Net improvements: Implement price increases, improve Joint Business plans. ROI calculations. Responsible for contract and negotiations, Negotiate discounts, joint marketing, category plans, price, and assortment.
Responsible for approving invoices and support finance of accruals and cost phasings.
 What we offer
To be a part of the leading consumer healthcare company
Strong development opportunities in a global organization
Beneficial wellness program
 Who you are
To succeed in this role, we believe that you are driven and customer-focused with experience from strategic customer relationships, and a strong ability to understand and negotiate contracts. You have a strong drive for results, demonstrating a sense of urgency and accountability for achievement.
Moreover, we see that you have:
• Preferably University degree (Bachelor or Master) within business or equivalent
• +3 years' experience as Key Account Manager
• Previous experience from FMCG with strong proven results
• Fluent in Swedish & English both in speech and writing
• Previous management of ICA is very advantageous
As a person you are self-going, communicative, structured and with a strong drive to deliver results and develop long-term partnership with customers. Moreover, you have a natural ability to build relations and work in cross-functional teams in order to secure service and delivery towards the customer.
 About GSK
We are a science-led global healthcare company with a special purpose to improve the quality of human life by helping people do more, feel better, live longer. Our world-leading Consumer Healthcare business combines science and consumer insights to create innovative everyday healthcare brands that consumers trust, and experts recommend for oral health, pain relief, cold, flu and allergy, digestive health and vitamins, minerals, and supplements.
Every day, we help improve the health of millions of people around the world by discovering, developing, and manufacturing innovative medicines, vaccines, and consumer healthcare products.
We are building a stronger purpose and performance culture underpinned by our values and expectations - so that together we can deliver extraordinary impact for patients and consumers and make GSK a brilliant place to work.
Our values are Patient focus, Transparency, Respect, Integrity.
Our expectations are Courage, Accountability, Development, Teamwork.
In early 2020, we started a two-year programme to prepare GSK for separation into two new, exciting companies - a new GSK in Biopharma and a new world leader in Consumer Healthcare. We remain on track to separate in 2022.
Read more about GSK.
Practical info
Start date: Immediately or as agreed
Extent: Full time
Place of employment: Solna
In this process GSK is working together with AW Executive Search. If you have any questions, please contact Recruitment Responsible: Charlotte Runsbech at charlotte.runsbech@awexecutivesearch.se
Känner du några som skulle passa ännu bättre? Berätta det för dem.