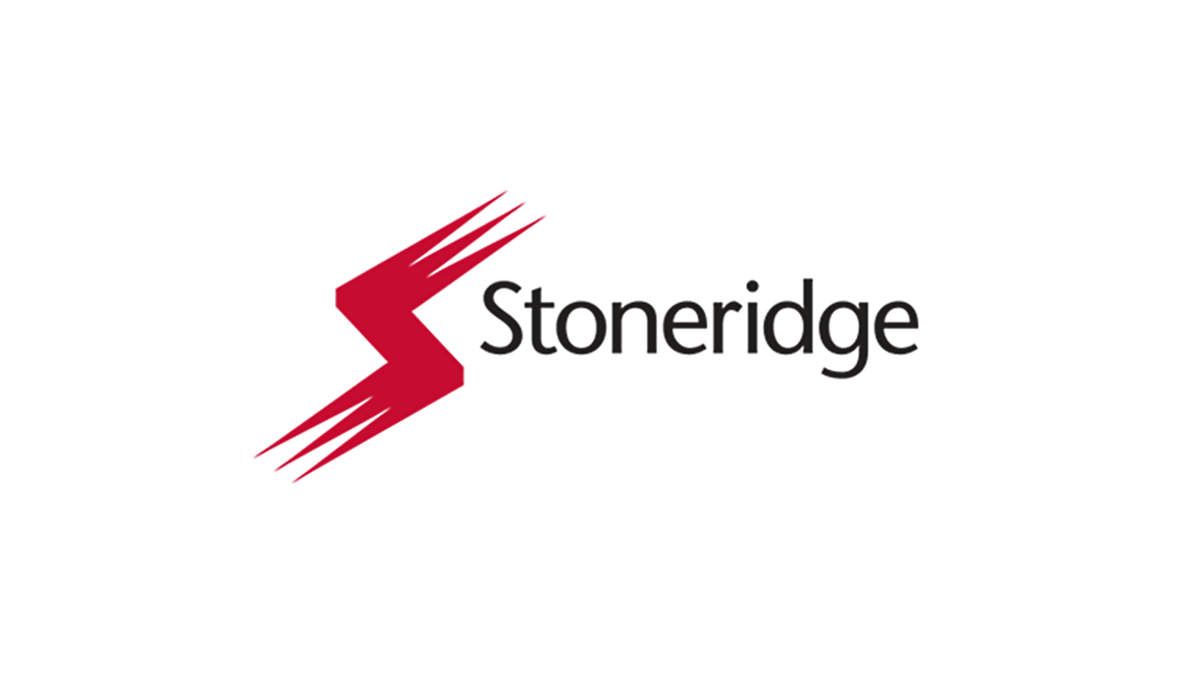 Vice President Finance
Stockholm
Hybrid Remote
Do you believe that autonomous driving is the future? We do! Work together with us in an international environment. You will participate in growing the company on the leading edge of technology.
Stoneridge, Inc. is setting the stage for the future. Our technology and partnership-oriented approach enables us to develop next-generation products and excel as we continue the transition from a provider of mechanical-based components to systems-based solutions. To achieve this transition, we must constantly focus on enabling the best people to tackle the biggest opportunities. Through this focus, we are building on our historical foundation and setting the stage for the future.
Stoneridge's Electronics Division is an industry leader in the design and manufacturing ofvehicle electronics, including driver information systems, tachograph systems, connectivity and controls modules and vision systems.
Stoneridge Electronics is looking for a Vice President Finance.
The Vice President of Finance, Stoneridge Electronics will be responsible for the global Electronics Finance strategy and contribute to the broader division and organization strategic priorities. The role requires a strong understanding of the business to identify, address and execute against challenges and opportunities, and to work collaboratively with key stakeholders globally to move the business forward. AS VP you report to CFO at Stoneridge.
Key responsibilities:
Provide executive leadership in the continuous evaluation of short and long term strategic financial objectives, and offer recommendations to enhance financial performance and business opportunities
Profit & loss management: margin analyses, management reporting and support, budgeting, and forecasting
Responsible for timely, accurate and consistent reporting of financial information including, but not limited to: monthly close, financial statements, variance and cost analyses, cash flow management and forecasting
Provide operations financial support including product analysis, inventory management, cost containment, strategic initiatives
Implement process improvements and standardization of appropriate systems upgrades, internal controls/SOX maintenance, and accounting policies/procedures
Plan, coordinate, and execute the annual budget process
Oversee, direct, and organize the work of the finance and operations teams within the division
Promote a culture of high performance and continuous improvement that values learning and a commitment to quality
Ensure staff members receive timely and appropriate training and development
Establish and monitor staff performance and development goals; assign accountabilities, set objectives, establish priorities, and drive ongoing performance
Mentor and develop staff using a supportive and collaborative approach
Oversee accounting functions including accounts receivable, accounts payable, general ledger, cost accounting, and payroll
Who you are
We believe the successful candidate has operational experience from working in a global business environment. You have proven track record of success facilitating progressive organizational change and development within a growing organization. You must be highly competent in structuring financial analysis and reporting and be a strong business partner. You have a passion for business and excellent management skills with an ability to influence and engage direct and indirect reports and peers
Other requirements for this role are;
University degree
10 years Controller experience or from similar role within the manufacturing industry.
ERP, JD Edwards, Hyperion consolidation system experience a plus
Strong leadership, mentoring and coaching skills
Fluency in English both written and oral. Good command of the Swedish language is a merit.
Background from either Automotive, Transportation or the Logistic sectors
International business experience and a good understanding of Swedish business culture.
You are an energetic, flexible, collaborative and proactive, a manager who can positively and productively impact both strategic and tactical finance and administration initiatives. You have the skill to creatively solve problems as well as leading new initiatives You are self-reliant and results oriented.
About Stoneridge Electronics Division
Stoneridge's Electronics Divison is an industry leader in the design and manufacturing of vehicle electronics, including driver information systems, tachograph systems, connectivity and controls modules and vision systems.  
Stoneridge Electronics is focused on increasing the safety, intelligence and efficiency of vehicles within the commercial vehicle, bus and coach and off-highway markets.
Geographically, the company is operating in 25 locations in 12 countries. We are proud to supply products and systems to the majority of the most well-known Vehicle producers like Volvo, Scania, Daimler, MAN, Ford. Stoneridge Inc. has about 4500 employees worldwide and has a turnover of approximately 700 million USD.
Find out more about Stoneridge and what it's like to work with us at https://www.stoneridgeelectronics.com/

Practical info
Place of employment: Solna
Extent: Full time
Start date: Immediately or as agreed
In this process Stoneridge is working together with AW Executive Search, if you have any questions, please contact Recruitment Responsible: Malin Siegfelt at malin.siegfelt@awexecutivesearch.se
Our selection process is continuous, and the advert may close before the recruitment process is completed if we have moved forward to the screening or interview phase.
Ytterligare information
Distansarbete

Hybrid remote
Vi svarar vanligtvis inom en vecka
Känner du några som skulle passa ännu bättre? Berätta det för dem.