Interim Partner Manager at AW Executive Search
Do you want to work as Interim Partner Manager at AW Executive Search and join our continued journey of growth?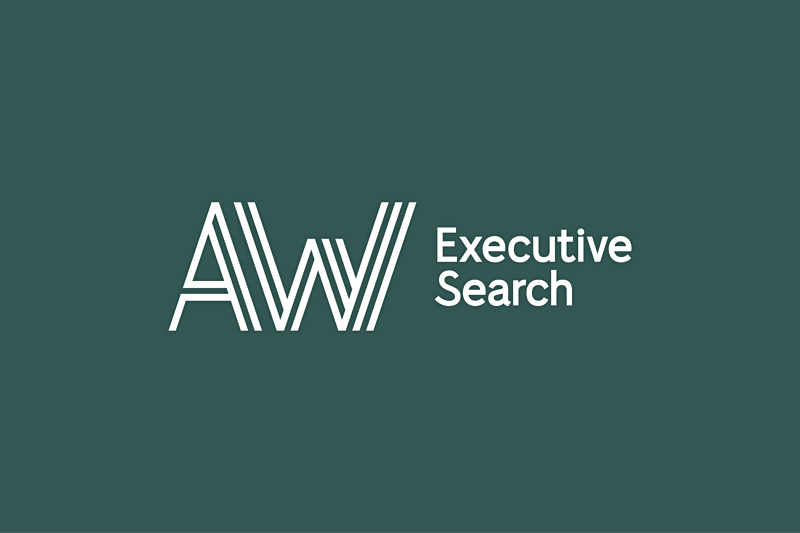 Do you want to work as Interim Partner Manager at AW Executive Search and join our continued journey of growth? AW Executive Search was founded in 2019 and have appointed over 20 interim Managers since the start and the potential in the Interim Management business is enormous.  As a part of AW Group, we have fantastic conditions to continue to grow and take market shares! 
About this position 
This is a new role, and you will be the first Interim Partner Manager at AW Executive Search. In the position of an Interim Partner Manager, you will get the opportunity to develop Interim Management business at AW Executive Search. You will be responsible to manage Interim assignments, from requirement analysis, search and interviews to appointment and follow-up during the assignment. The role also means responsibility for proactively building a network of interim consultants within different industries. Most of our interim consultants are sub-contractors, meaning at that they have their own company. Example of Interim Managers we have appointed: CFO, HR-Director, Senior Business Controller, Project Manager, Senior HRBP, Managing Director, Marketing manager. 
We are a growing company and as an Interim Partner Manager, you get the opportunity to develop our business and your role. Today we work with Executive Search and Interim Management, but we are now looking for you who want responsibility for Interim Management, both in assignments and growing the business area in the future. 
Through AW Group we get the possibility to collaborate with the largest companies in Sweden and the rest of Scandinavia, and additionally share a culture with a focus on Share Energy, Show Heart, and Beat Yesterday, that we live after every day at AW Executive Search. 
We have high ambition for continued growth and as a part of our team, you get the opportunity to grow together with us and drive our journey forward! The Interim Management market is booming on the Swedish Market, and we like to be in the lead in this market. 
Job description 
If you want to be involved in developing both your role and the company with us, then this might be the right place for you! We are looking for an Interim Partner Manager who has a great interest in other people and is driven by creating fantastic results and relationships with clients, candidates, and colleagues. 
Duties 
Proactively build our network of sub-consultants through search and interviews 
Be responsible for the appointment of interim consultants through requirement profile meetings, adverts, search, and interviews to candidate presentations and follow-ups during the assignment 
Developing how we work with Interim Management and how we can grow the business area 
Support sales organization within AW and train them in the Interim management business 
We are looking for a person that… 
Has experience within, recruitment, staffing, and/or Consulting. For example in a roles as a Consultant Manger 
Has good communication skills, in both swedish and english, because the role means plenty of contact with both candidates and customers. 
Has relevant education; for example in HR with an interest in business or education in economics with an interest in working with people. 
We like to see that you, like us, are motivated by challenges, high set goals and have a strong focus on achieving results. You are committed to your work and keep the focus on the result even when you face challenges. You can realistically plan your work and enjoy working together with others since we love to collaborate and develop together. 
As an Interim Partner Manager and co-worker, you are responsive to customers and colleagues with a clear focus on quality and your daily priorities. 
What we offer 
Attractive salary model 
Flexible workplace 
Flexible workhours 
Good health benefits  
Health insurance  
Great colleagues  
And much more… 
Other info 
START DATE: Immediatly 
LOCATION: Any AW office in Sweden 
CONTRACT: Full time 
AREA: Operations 
RECRUITING MANAGER: Emeli Bergenhag, Head of Operations, vice Managing Director 
Contact info 
CONTACT PERSON: Emeli Bergenhag 
CONTACT NUMBER: 0736409218 
CONTACT E-MAIL: emeli.bergenhag@awexecutivesearch.se 
Uppdrag och tjänster

Permanent Positions

Roll

HR
Om AW Executive Search
AW Executive Search är specialiserade på rekrytering av chefer genom executive search och interim management. Med högt engagemang hjälper vi företag att hitta de bästa kandidaterna på en arbetsmarknad där konkurrensen om skickliga ledare hårdnar. Vi arbetar med de främsta rekryteringsmetoderna och verktygen på marknaden samt garanterar en kvalitetssäkrad process som gör att våra kunder känner sig trygga och lyckas anställa rätt ledare.
Interim Partner Manager at AW Executive Search
Do you want to work as Interim Partner Manager at AW Executive Search and join our continued journey of growth?
Loading application form