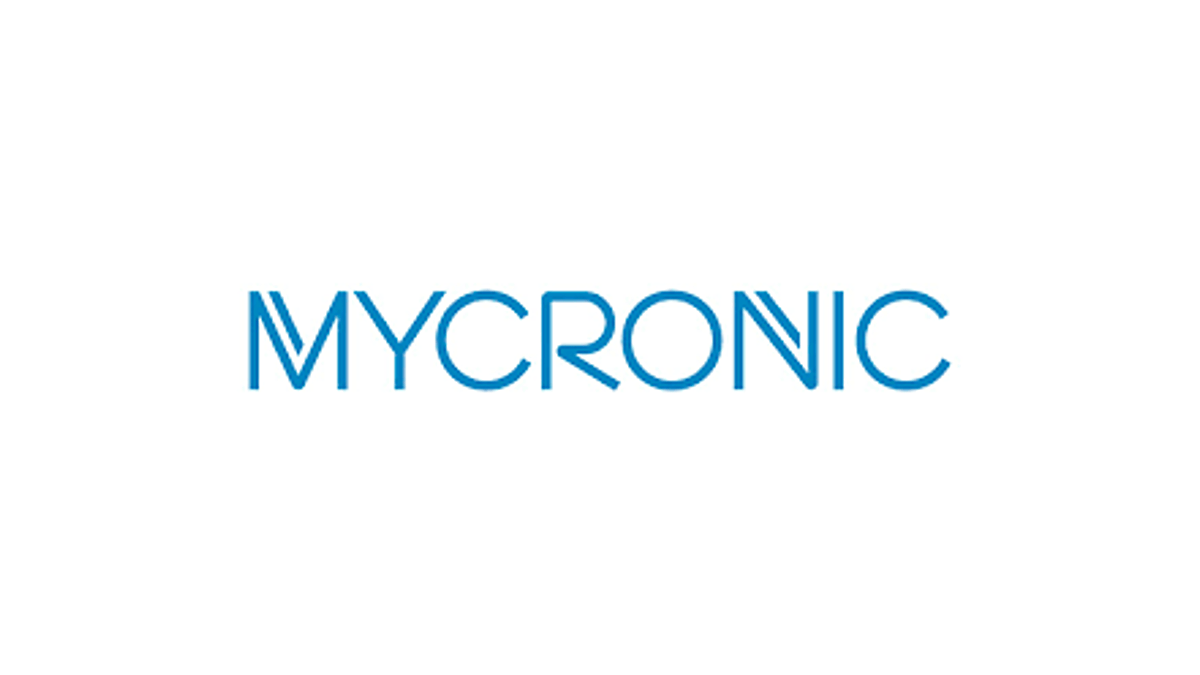 Senior Director R&D to Mycronic
Permanent Positions

·

Stockholm
​Do you have what it takes to innovatively lead and define the future R&D organization at Mycronic, High Flex Division - a prime driver in the electronics industry?
Do you have 10+ years of successfully performing in a management position and are able to secure product development deliveries in accordance with established product roadmap? We now seek for a Senior Director R&D, with a strong entrepreneurial mind, to further develop the R&D function and relate processes to improve Mycronics operational efficiency. 
Mycronic and its High Flex Division is in an expansive strategic phase and are therefore looking for a new committed key role who is interested in business and technology and wants to be part of developing the bright future of Mycronic. As Senior Director R&D your will be part of the Management team at High Flex Division and report to SrVP High Flex Mycronic. 
Holding a key position within the organization and the division you will work close together with the High Flex management team, primarily Head of Operations, Product management, Service and Aftermarket, as well as with the Global R&D heads in Mycronic.
The Senior Director of R&D plays a pivotal part in the High Flex Division management team and is responsible to ensure that Mycronic stay focused on the right products & solutions for customer and market need. 
Job description
As a Senior Director R&D you will be responsible for the delivery of the established product road map and the Product Lifecycle Management (PLM) throughout the product lifetime. The role includes personnel responsibility of seven direct reports and approximately 100 employees and additional consultants.
You will be responsible to maintain the agreed budget frames and to secure optimal organizational efficiency. Further, as Senior Director R&D, your role includes to simplify the R&D processes and organization and reduce cost to meet the divisions profitability targets, to provide engineering assessments and to drive innovation and develop new product ideas.
Among your main task will be: 
Define budget and plans for R&D activities
Execute the product roadmap
Escalate deviations to product council and High Flex management team
Manage third line support and sustained engineering throughout the product life cycle
 Management and operational development of the R&D function
Ensure the right competence mix in the organization
Realize synergies and improve efficiency in the High Flex R&D organization
Secure technology readiness through innovation and structured technology development, to support and frontload the product roadmap
• Maintain and improve Product Lifecycle Management (PLM) process across all functions
We are looking for:
To be successful in this role you need to have broad engineering knowledge as well as reasonable Business Administration knowledge. You challenge status quo and strive to contribute with your innovative and entrepreneurial mindset. 
You must have high leadership qualities, self-motivation, and good sense of responsibility. You need an in-depth knowledge of methods of product management, product lifecycle management and quality management. Also, to be successful as Senior Director R&D at Mycronic you should  possess excellent teamwork and communication skills as well as a high level of motivation and advanced skills in resource management. You thrive in an organization with high energy level and strategic agility. 
On top of this, you need:
10+ years of management experience, second level management experience is a merit
 Proven experience from leading an international team
 Proven track record of turnarounds cases towards high R&D setups and Change management experience
Experience from Product Research and Development (Hardware and Software)
Experience from Electronics industry and High-Tech industry
Master's degree of Science Electrical / Computer Engineering / Information Technology or similar. MBA or Consultancy experience in R&D is a merit.
To be fluent in English and Swedish, written and spoken alike
Other information
Start: Immediately or as agreed
Work extent: Full-time, 100%
Location: Headquarters in Täby
Contact information: In this recruitment Mycronic is collaborating with AW Executive Search and all questions regarding the position are handled by Linda Lindahl, Senior Consultant at AW Executive Search, linda.lindahl@awexecutivesearch.se
 
Our selection process is continuous, and the advert may close before the recruitment process is completed if we have moved forward to the screening or interview phase.
Client information
Mycronic is a Swedish high-tech company with more than 1300 employees engaged in the development, manufacturing, and marketing of production equipment. We offer you the chance to join a profitable and growing company with an open work culture and knowledgeable colleagues. Colleagues who learn and share expertise with each other to drive innovation and increase customer value. With all our different perspectives, backgrounds, and expertise we keep making the impossible possible. Again, and again. And it is our three core values–passion for business, passion for technology and passion for people–that guides, drives and unites us, all over the globe.
Find out more about Mycronic and what it's like to work with us at https://www.mycronic.com/en/ca...
Vi svarar vanligtvis inom två veckor
Känner du några som skulle passa ännu bättre? Berätta det för dem.