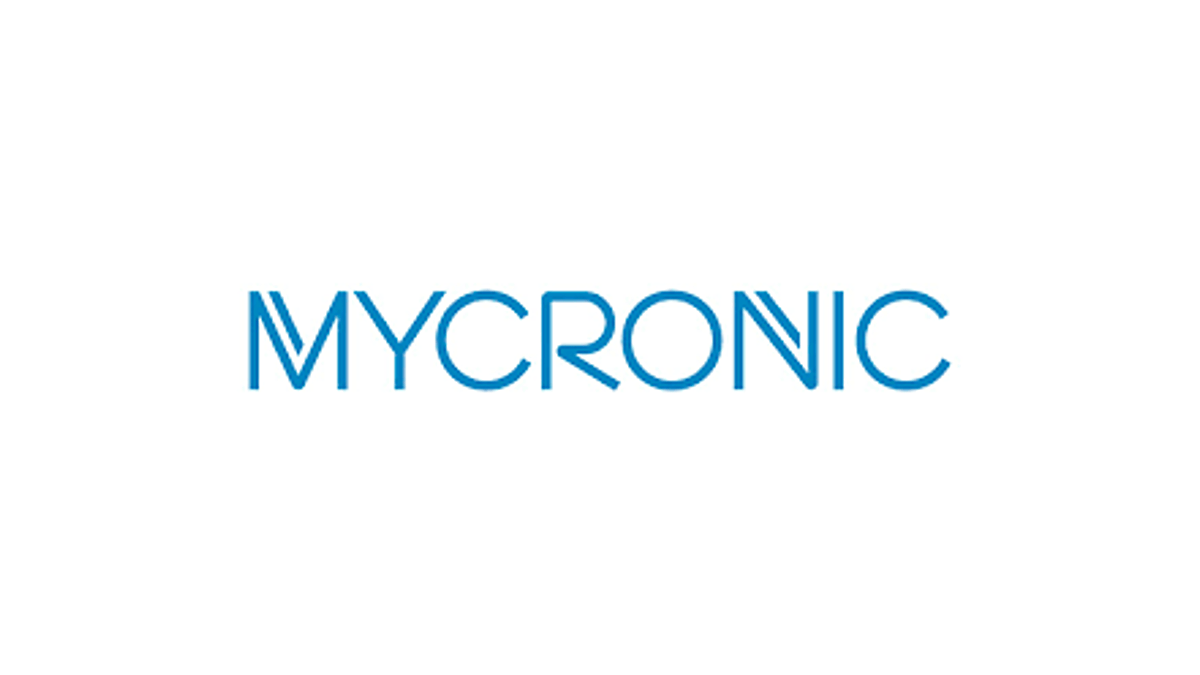 Head of Development Center to Mycronic
Permanent Positions

·

Stockholm
Do you have what it takes to drive and guide the team responsible for the development portfolio at a prime driver in the electronics industry?
Mycronic is a prime driver in the electronics industry with world-leading and unique production solutions impact the very future of technology. Do you have what it takes to drive and guide the team responsible for the development portfolio within the Pattern Generator Division within Mycronic.
Job description
Mycronic is on a journey of growth, where they continue to explore new markets and expand worldwide. As Group Manager and Head of Development Center you will be responsible together with your employees for the execution of the whole divisions' development portfolio.
The assignment is to secure project execution, balance and priorities within the project portfolio, secure product compliance and drive continuous improvements within the development process.
In this role you will be responsible for a team of around 12-14 employees and a few consultants. You will be part of the management group of the product strategy and development department which will give you opportunities to understand the market and Mycronic´ technology well and interact with colleges and customers in a global environment and be part of defining strategies and priorities for the whole department.
Offer
This is an opportunity for you to develop as a leader and take Mycronic business forward, and on the road ahead, you will also have support from a wide network of contacts throughout the whole organization
You get the opportunity to challenge yourself and the people around you to constantly search for smarter and better ways of working
Job duties
As the Head of Development Center, you will be a key player on the journey of growth and further success. As you work across functions and cultures to ensure results, you will:
Manage Project lead for Product projects in different phases, collaborations and customer projects, and strategic initiatives
Manage and develop the PLM process
Manage Configuration Management
Manage Documentation for new and existing products within the division
R&D spend forecast/follow up for existing and coming projects
Facilitate the budget process
Facilitate overall resource planning
Manage product compliance for PG
Facilitate the Project section at the division Steering Group
Who you are
To be successful in this role we believe that you have:
A master's degree or equivalent
5+ years of management experience within high tec product development
5+ years of experience from complex development projects
Strong leadership skills and team building with excellent interpersonal and coaching skills
Understanding of complex Product Development and broad technical understanding
Strategic agility
Proven business acumen and financial control
Strong communication skills Is fluency in Swedish and English, written and spoken alike 
Its an advantage if you have:
Experience from strategical partnerships and contractual negotiations and a strong negotiation skill
Experience from business including low volume, large projects often sold before fully developed
As a person
Do you have the drive to deliver results, the courage to try new paths and the desire to excel together to satisfy our customer needs?
Then Mycronic could be the right place for you. You are a true team player with an open attitude, a positive mindset, and a high level of personal responsibility. You are delivery focused and thrive in a global and fast-changing environment where your ability to prioritize–and reprioritize–come to its full use.
Practical info
Place of employment: Headquarters in Stockholm, Täby
Extent: Full time
Start date: ASAP, with regard to notice period
In this process Mycronic is working together with AW Executive Search, if you have any questions please contact Recruitment Responsible: Linda Lindahl at linda.lindahl@awexecutivesearch.se
The selection process is continuous, and the advert may close before the recruitment process is completed if we have moved forward to the screening or interview phase.
About Mycronic
Mycronic is a Swedish high-tech company with more than 1300 employees engaged in the development, manufacturing and marketing of production equipment. We offer you the chance to join a profitable and growing company with an open work culture and knowledgeable colleagues. Colleagues who learn and share expertise with each other to drive innovation and increase customer value. With all our different perspectives, backgrounds and expertise we keep making the impossible possible. Again, and again. And it is our three core values–passion for business, passion for technology and passion for people–that guides, drives and unites us, all over the globe.
Find out more about Mycronic and what it's like to work with Mycronic at https://www.mycronic.com/sv/
Känner du några som skulle passa ännu bättre? Berätta det för dem.