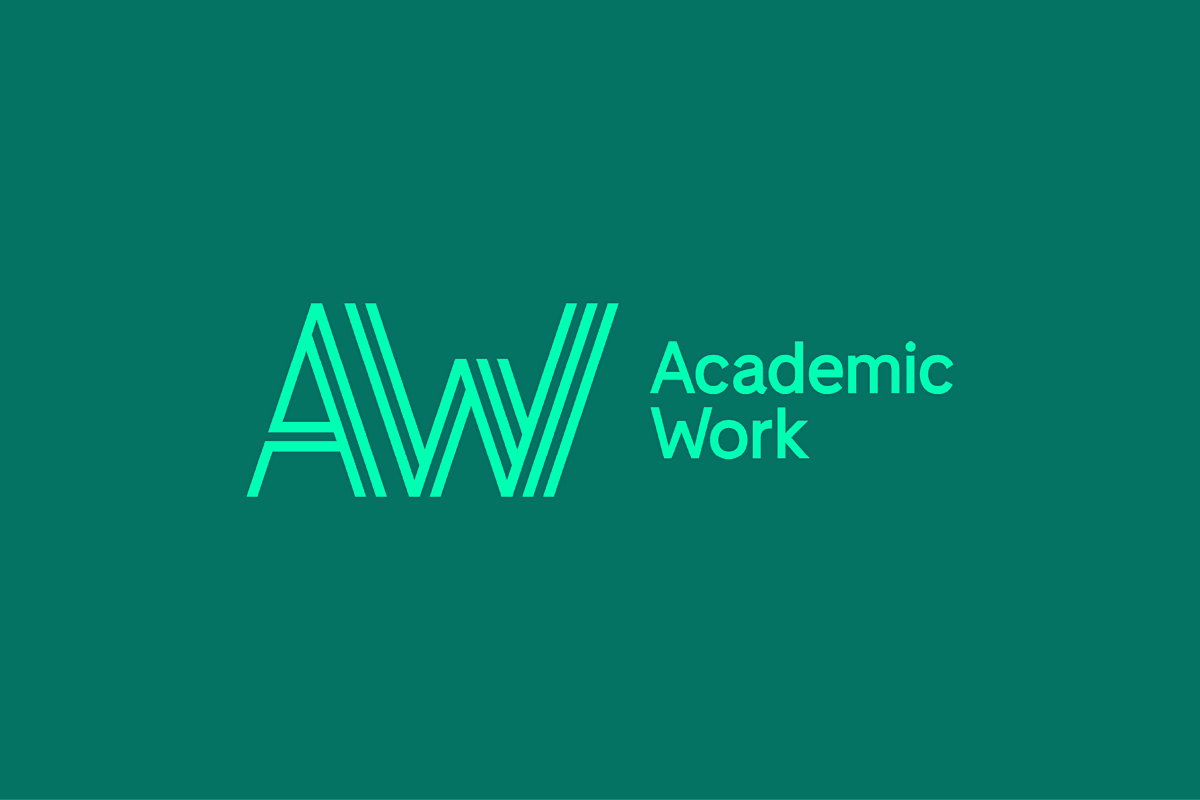 Business Area Manager Finance to Academic Work Sweden
Permanent Positions

·

Stockholm
As Business Area Manager Finance at Academic Work, you will play a key role in the development of business area Finance through passionate commitment, expertise knowledge and high ambition.
Academic Work makes people grow! As Business Area Manager Finance at Academic Work, you will play a key role in the development of business area Finance through passionate commitment, expertise knowledge, innovative ideas, and high ambition. 
Here´s some words from Martin Persson, Business Area Manager IT at Academic Work Sweden about why he thinks this job is worth applying for: 
"As a Business Area Manager at Academic Work you will be uniquely positioned to drive business development initiatives. This is a very diversified role, where your day-to-day tasks will vary between meetings with management to holding training sessions, to advising colleagues in specific recruitment processes. This gives you a unique perspective and a deep knowledge of how the business operates. 
Your playing field is wide and deep, and you are expected to drive a range of initiatives in order ensure growth for Academic Work within the Finance sector. You will be a key go-to person for a range of questions ranging from commercial aspects to market knowledge. This makes it an incredibly fun and free role, where you will have endless opportunities to develop your strategic, communication and change management skills!"  
Job description
The Finance business area is one of Academic Works' major business areas and includes finance, law, banking, and insurance. Academic Work is one of the leading staffing companies that operate in six markets - Sweden, Norway, Finland, Denmark, Germany, and Switzerland with ambition to continue to gain market share and help their customers with the most attractive candidates. 
As a Business Area Manager, you will be part of a group of Business Area Managers and report to Head of Sales within the Swedish management team. The other business areas are IT, Technology, Finance, Customer Services/Warehouse/Logistic and Public Sector. You will drive the Finance business area forward through a strategic mindset, expertise, and passion according to Academic Work's core values Beat Yesterday, Show Heart and Share Energy.  
Academic Work is the home of the young professionals, and in the role as Business Area Manager Finance, your work will matter to make people grow.  
Being practically involved in the area's business cases and supporting Academic Works Account Managers and Consultant/ Recruitment Managers is an important part of your work. Eventually, the role will also include recruitment and direct management of Business Developers.  
As Business Area Manager you are mainly responsible for the Swedish market and to actively support the sales and operations organization within Academic Work Sweden. Also, a part of your work is to contribute to strategic international initiatives within the finance area such as execute trainings and business hours, create reports and analyses etcetera in collaboration with Vice CEO and Group Sales Director Academic Work Group. 
The role includes responsibility to, based on clients' needs and challenges, actively innovate and suggest ways of enhancing the organization's sales and operations performance. Also, you will be the face of the business area through promotional and marketing activities both externally and internally.  
Your main tasks and responsibilities will be to: 
Lead and develop the Finance business area to continuously reach set targets for Business Area Finance in each branch within Academic Work Sweden
Actively support the sales and operations organization, through strategic initiatives as well as in their day –to-day business 
Lead and drive monthly, quarterly, and yearly follow-up of turnover and gross margin, including recommendations how to improve the performance over time with Branch Management, Country Management and Business Area Manager team within Academic Work Group
Lead training of the sales and operations organization regarding best practice and finance industry specific know-how 
Who you are 
To be able to drive the Finance business area forward, we see that you are business-oriented, results-oriented and an initiator. You take responsibility by keeping track of the market, identifying new opportunities, and pursuing issues that benefit the business. This without having pre-established routines or guidance. In this role, you also need a good structural ability, to be able to plan, organize and prioritize in an effective way. You have the ability to create and maintain good relationships with colleagues and partners throughout the country. 
To fit into the role, we believe you have the combination of high energy, authority, and unpretentiousness.  
To be successful in this position you need to have:  
Relevant education within Business Administration, Management, or other relevant education 
Minimum two years of experience within strategic sales  
Experience from a result-oriented role where you have had explicit ownership of a budget, forecast or target 
Has a high business understanding in banking, finance and finance functions 
Has acquired a high level of competence in the field of Finance, where you have gained knowledge of services in Business Administration, banking, finance and law, and where you are a generalist with a broad understanding of many parts in the field 
The possibility to travel 2 days / week, with an overnight stay 
Fluent in Swedish and English, in writing and spoken alike 
It is meritorious if you have:  

Experience of representing, for example hold presentations 
Leadership experience for example as team leader, project leader or similar 
Experience from the consultant industry  
Other information  
Start date: In regard to notice period  
Work extent: Fulltime  
Placement: Stockholm  
Contact information: In this process Academic Work is working together with AW Executive Search, if you have any questions please contact Recruitment Responsible: Linda Lindahl at linda.lindahl@awexecutivesearch.se 
About the company
Academic Work was founded in 1998 by three Swedish students and good friends who began connecting their classmates with companies looking for staff. Today, we've helped more than 150,000 young professionals find a job and start to grow in their careers - while also fulfilling our clients' recruitment needs and helping them to grow their business. Over the years, Academic Work has grown into becoming a family of brands, all united under the AW Group umbrella. AW Group currently consists of five different companies: Academic Work Group, Academic Work Solutions, Digitalent, Academy and AW Executive Search.  
Academic Work Group are approximately 1.000 internal employees in six countries, with revenue of 3,5 MSEK and ambitious plans. In Sweden, we have had the most satisfied customers in the industry for the last ten years according to SKI. We have also won the Employee experience award by Brilliant future four years in a row 2017-2020. We are proud of what we have achieved so far, but we are still only in the early beginning of our journey!  
Do you want to know more about working at AW Group?  
Read more at www.aw.com  
Watch movie:
Känner du några som skulle passa ännu bättre? Berätta det för dem.